Burratina (100g)
Fresh pea gazpacho with mint, toasted flaked almonds, Pancetta chips (PDO*)
11,00 €
The Tartufo ANTIPASTI (2/3 PEOPLE)
Parma ham 24 months of ageing (PDO*) Moliterno truffled, white truffled ham and pecorino Sardo Medoro (PDO*)
25,00 €
Tiramisù of grilled vegetables
Mascarpone with arugula pesto, tomato confit, Parmesan shortbread (from Thursday)
8,50 €
Octopus carpaccio
Pesto verde, petals of Parmigiano Reggiano (PDO*)
12,00 €
carpaccio OF BResaola
Bresaola della Valtellina – Piedmont – dried and tasty beef
12,00 €
Veal Saltimbocca with cordon bleu
Veal cutlet with Mortadella di Bologna (PGI**) and Gorgonzola cheese served with fresh spaghetti
23,00 €
Veal Tartar
Parmigiano Reggiano, capers, garlic, shallots, sun-dried tomatoes, white balsamic vinegar, salad and roasted potatoes in olive oil
19,00 €
Octopus pie alla calabrese
Anchovies, tomatoes, black olives, Espelette pepper
16,00 €
Italian Burger
Focaccia bread, green pesto, ground beef steak, tomato confit, roasted red onions, mozzarella and smoked pancetta with salad and roasted new potatoes in extra virgin olive oil
18,00 €
Duo of arancini with tomato sauce and green salad
Breaded and stuffed rice balls Choice of :
Bolognese (beef, mozzarella, tomato sauce and peas)
Vegetarian (spinach and mozzarella)
16,00 €
Risotto of venereal rice (black)
Grilled octopus with saffron aioli
25,00 €
Organic Scottish salmon smoked by us – RED LABEL
Risoni, leek fondue and sun-dried tomatoes
21,00 €
Carpaccio of Bresaola with a scoop of tomato basil ice cream
Bresaola della Valtellina – Piedmont – dried and tasty beef, salad and roasted potatoes in olive oil
18,00 €
Bracciole and its orrechiette
Rolled horse cutlet stuffed with pecorino cheese and parsley
20,00 €
Spaghetti al' ragu
Meat minced by us, tomato sauce
13,00 €
Penne Rigate Primavera
Peas, green beans, peppers, zucchini with pesto verde
15,00 €
Pacheri alla putanesca
Tomato sauce, anchovies, capers, garlic, parsley, peppers, pine nuts and Parmesan shavings
15,00 €
Lasagne with parmesan cheese
Fresh lasagna sheets, Bolognese sauce, breaded eggplant, mozzarella, ricotta and Mortadella di Bologna (PGI**)
16,00 €
Fusilloni Gorgonzola
Zucchini peas and roasted red onions
16,00 €
Pacheri Pastaiola (seafood)
Octopus, mussels, prawns and vongole
26,00 €
Pasta Bolognese or Primavera
Peach or strawberry juice
Scoop of homemade ice cream or mini dessert
11,00 €
Assortment of Italian cheeses
Gorgonzola, Provolone, Moliterno truffé and Medoro pecorino cheese
8,50 €
The darling of Tanti Sapori
Chocolate with Amarena cherries and dark chocolate mousse
8,50 €
Coffee / tea gourmet  
4 homemade mignardises
9,00 €
Mille feuilles
Light poppy mousse, raspberry compote, white chocolate cream
8,50 €
Il Tartuffo
Chocolate truffles, smoked chocolate mousse, meringue tuiles, citrus jelly
9,00 €
Panna cotta
Coconut, mango marmalade
7,00 €
affogato COFFEE
Scoop of vanilla ice cream « Grom », organic Nocciolata, roasted hazelnuts sprinkled
6,50 €
Limoncello Cup
Scoops of Sicilian lemon ice cream « GROM » drizzled with Limoncello
9,00 €
Artisanal Italian ice cream « GROM », the excellence and know-how of Italian ice cream makers
Simply: fresh milk, free range eggs, white cane sugar, Italian and international fruits, Sparea spring water.
A single thickener : carob flour
Dyes, flavors and emulsifiers are definitely banned.
Cup 2 SCOOPS
Vanilla, chocolate, pistachio, stracciatella, vine peach, Sicilian lemon, raspberries
6,50 €
LUNCH FORMULA :
DISH OF THE DAY + DESSERT OF THE DAY
Home made with fresh products
19,00 €
 » SPECIALITY OF PUGLIA, BURRATA WITH PESTO



SERVED ON A FOCACCIA BARESE AND GRILLED SUN
VEGETABLES «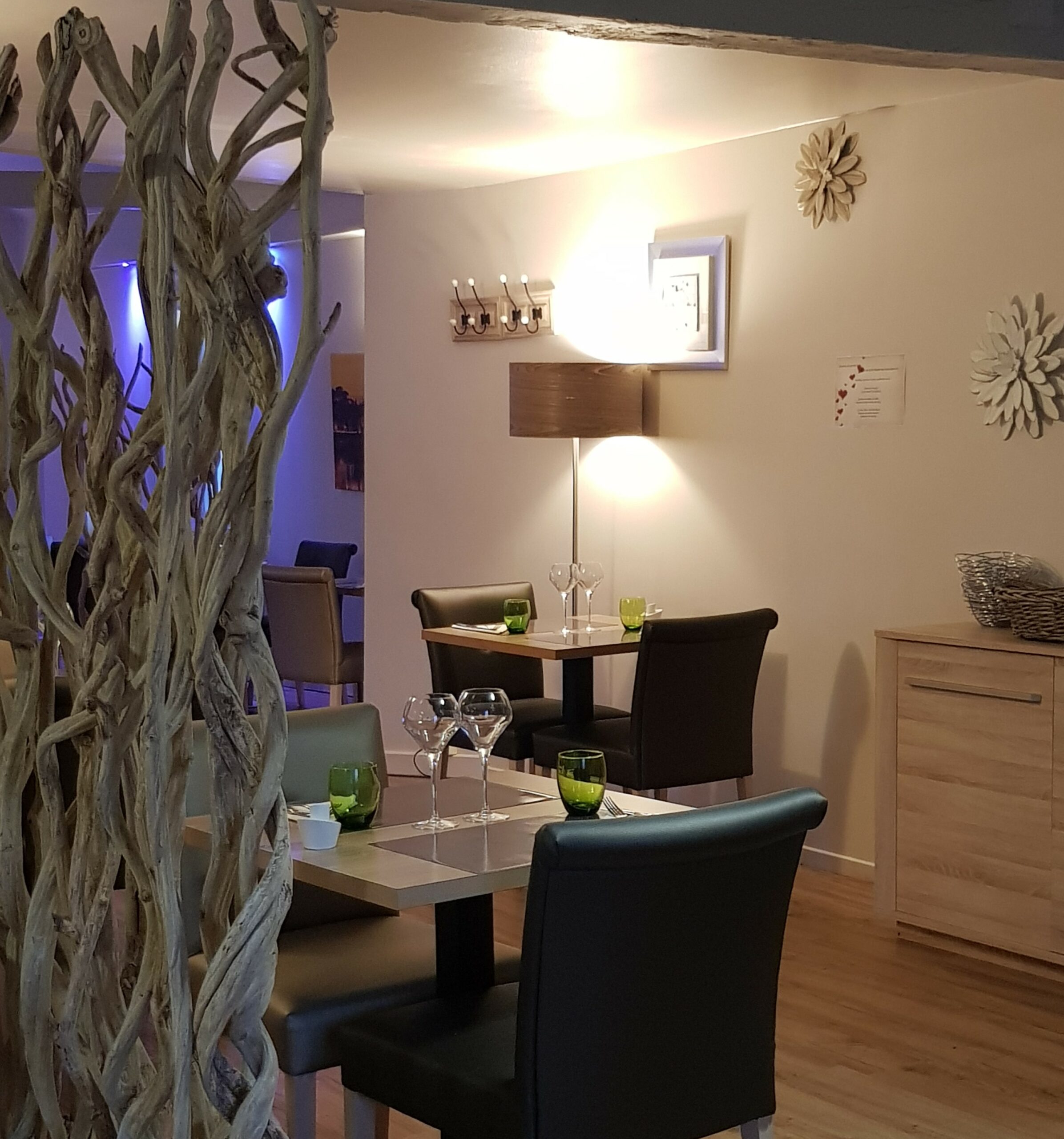 Book a table
For the organization of your professional events, we put at your disposal a private air-conditioned room that can accommodate 10 people and has access to a private balcony for your greater comfort. We can elaborate a menu adapted to your needs.
* PDO : Protected Designation of Origin
** PGI : Protected geographical indication